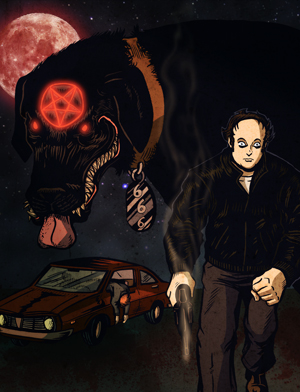 SUCCESSFUL AND UNSUCCESSFUL USES OF THE INSANITY PLEA

Article BY Brad Barrett - Art by URIEL A. DURAN
---
A Virginia jury took the side of the infamous Lorena Bobbitt. She was released after three months of psychiatric evaluation despite the fact that she had removed her husband's penis with a kitchen knife.

Lawyers for the "Unabomber" Theodore "Ted" Kaczynski argued that he was insane. Kaczynski disagreed. He insisted on not using the defense and pleaded guilty.

A Pennsylvania jury found millionaire John DuPont guilty but mentally ill last for the murder of a wrestling coach.

Jeffrey Dahmer, like Albert Fish, dismembered and ate his victims, but his jury failed to deem him insane.

Jack Ruby shot and killed Lee Harvey Oswald, the assassin of President John F. Kennedy. The jury rejected his claim and sent him to prison.

Almost 20 years later, John Hinckley shot President Ronald Reagan. Like Ruby's shooting of Oswald, it was captured on film by television cameras, but Hinckley was declared not guilty by reason of insanity and sent to a mental institution.

New York's "Son of Sam", David Berkowitz, claimed to receive his orders from his neighbor's dog. His insanity plea was rejected.

Andrea Yates, the Houston woman convicted in 2002 of killing her five children, was found not guilty by reason of insanity in a retrial after her original convictions were overturned in 2006.

Daniel M'Naghten is one of the first recorded cases of a successful insanity plea. In 1843, M'Naghten attempted to kill British Prime Minister Robert Peel. Instead, he mistakenly murdered Peel's secretary. Several psychiatrists testified he was delusional and the jury agreed.

Mark David Chapman, the man who murdered John Lennon, had a plea of "not guilty by reason of insanity" entered on his behalf by his lawyer, Jonathan Marks. Six out of the nine psychiatrists who had interviewed him were of the opinion he was psychotic and ready to testify as such. Chapman, however, insisted on pleading guilty.