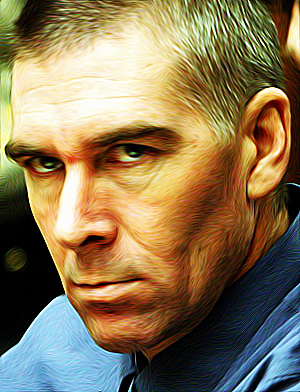 SPEED FREAK KILLERS

Article BY ADAM DIGENOVA
---
It was the year 1984; the place is California, in and around San Joaquin County. And like everywhere else in the United States times are changing and things happened that changed the course of time. Ray Kroc, founder of MacDonald's and owner San Diego Padres, died. Marvin P. Gay Sr. shot and killed his son, Motown singer Marvin Gaye during an argument in Los Angeles. It was one day before the singer's 45th birthday. Gaye's hit songs included "I Heard It through the Grapevine," "What's going on," and "Let's get it on." Mr. Gay pleaded voluntary manslaughter and was sentenced to 5 years probation. The summer Olympics were held in Los Angeles for the second time. The Russians along with Cuba and Eastern Bloc countries boycotted the 23rd modern Olympic Games. Iran and Libya also boycotted the games. Taiwan returned under the name Chinese Taipei. China appeared for the first time since 1952. The US won 83 gold medals, Romania was 2nd with 20. Women were allowed to compete in the Olympic marathon for the 1st time and Joan Benolt of the US won. The 1st Olympic Guide was published this year by David Wallechinsky. The 5th edition came out in 2000. But nothing would prepare anyone for the events that were about to transpire, Young women and men were disappearing and then later their bodies found. From 1984 to 1999 the reign of terror continued and nobody felt safe until 1999 when the San Joaquin County Sheriff's Department arrested Loren Herzog and Wesley Shermantine after the blood of 25 year old Cyndi Vanderheiden of Clements was found in Shermantine's car. Herzog is accused of the murder of Henry Howell, 41, of Santa Clara, who was shot dead on Highway 88 near Hope Valley in September 1984; and the September 1985 murder of Robin Armtrout, 24, whose nude body was found stabbed nearly a dozen times on the east bank of Potter Creek near Linden. Shermantine has been charged individually in the deaths of 16-year-old Chevelle "Chevy" Wheeler, who disappeared in 1985 while skipping school at Franklin High School and whose remains are still missing. Shermantine was suspected in Wheeler's death for a decade, but was not arrested until 1999 when DNA tests revealed blood found in his home was hers. Shermantine was given a death sentence, and is on death row at San Quentin State Prison. Herzog was convicted of three murders, and was sentenced to 77 years to life. The sentence was later reduced to 14 years. An appeals court overturned the first-degree murder convictions, after ruling his confession was coerced. Herzog was paroled in 2010 to a trailer adjacent to the High Desert State Prison in Susanville. He committed suicide, hanging himself outside the trailer in January 2012, after bounty hunter Leonard Padilla informed Herzog that Shermantine was planning to disclose the location of a well and two other locations where the duo had buried their victims. Prior to then, none of the bodies of their victims had been found. Both men maintained that the other did the killing in all cases. The citizens of Linden, a small town with fewer than 2,000 people, 95 miles east of San Francisco, were long aware of the duo's reputation as methamphetamine users. As of February 2012, authorities and bounty hunter Leonard Padilla continue to search for bodies on the property Wesley Shermantine's parents.
Many people don't understand the inner-workings of a serial killer; some say that it is the environment they grew up in and the people they grew up with. But nobody really knows what makes a serial killer; nobody knows just what makes someone snap and decide to kill everyone in his sight. Loren Joseph Herzog and Wesley Howard Shermantine Jr., both now 44, grew up to turn into meth-heads and killers, ultimately getting themselves dubbed the "Speed Freak Killers."The two frequently used methamphetamine, or speed, while they roamed around California's San Joaquin County for approximately 15 years, terrorizing the residents of the mostly rural region and allegedly killing a number of people, frequently women, in their deadly rampage. Shermantine once reportedly bragged that he had killed 19 people, but the duo was convicted of only a few of the slayings they were suspected of committing. Dr. Alex Stalcup who was interviewed about the duo shared, violent acts become even more brutal on meth and, "If you look at meth murders, they didn't just stab 'em once. You stabbed them 50 times." The typical speed-freak thrill killers, Shermantine and Herzog allegedly killed for sport: "Wes told several individuals that he had hunted the ultimate kill -- humans." Shermantine blamed the drugs and alcohol for making him a killer. "If I hadn't been on drugs, I wouldn't have been involved in any of it," he said. Some people believe that Loren Herzog and Wesley Shermantine were Satanists, who kill out of a sick need to please their (supposed) God Satan. This analysis of the distribution of dates uses the dates of the murders for which they were convicted, and a list of names posted by ABC (suspected to be) attributed to Herzog and Shermantine, aka the "Speed Freak Killers". But, was their motivation really only the influence of the drug speed? If there murders were due to the use of speed, the distribution of the murders should fall along the normal expected times: night time, all throughout the year, with perhaps a slightly higher incidence during periods of full moons (the increased available light keeps people out longer on nights of full moons.) However, the dates of the murders fall almost exclusively into three periods: April to May 1st, the three weeks preceding June 21st, and the weeks preceding October 31st. There are three periods of the year when Satanists regularly offer human sacrifice. There are also other times when an animal or human might be sacrificed. However, Satan has his favorite days for offerings: June 21st, summer solstice: This is (according to Satanists and ex-Satanists) the second most important ritual day for human sacrifice in Satanism. Halloween (Samhain): October 31st is the most important human sacrifice day. In some covens, a "bride of Satan" is impregnated each year on this night, and the conceived child is sacrificed the following year on October 31st. One former CIA agent has said that half of all missing children disappear in the 6 weeks preceding June 21st and the 6 weeks preceding October 31st. The other time of the year for human sacrifice begins on April 19th, culminating on May 1st. May 1st is called Walpurgis Night, or the Beltaine Festival. It culminates 13 days of rituals which include blood sacrifice.
On February 28, 2012 KCRA 3 has obtained video footage of the police interrogation of Loren Herzog; one of the "Speed Freak Killers" arrested 13 years ago. In the video, Herzog calls his partner in crime, Wesley Shermantine, a cold-blooded killer, claiming Shermantine killed more than two dozen people. In the video, a detective asks him if Shermantine would kill for $45. "He would kill somebody for less than that, man," Herzog says in the video. "He'd kill them for nothing." Herzog also details the killing of Cyndi Vanderheiden, whose remains were recovered near the former Shermantine property in Calaveras County two weeks ago. Herzog, who ended up committing suicide, claimed Shermantine, did all the killings. Meanwhile, Shermantine -- who is on death row at San Quentin State Prison -- claims Herzog did the killings. Shermantine was convicted of four murders. Herzog was also initially convicted of murder, but the conviction was overturned on appeal. In 2004, Herzog pleaded guilty to involuntary manslaughter in the death of Vanderheiden. He was sentenced for 14 years in prison. Shermantine sent a letter to bounty hunter Leonard Padilla on Monday. In the letter, he refers to another possible victim, Joann Hobson. Shermantine also blames Herzog for the killings in the letter, and refers to the wells in Linden as "Herzog's Bone yard." Whether or not either one of them is right or not, it is a fact that neither one of these men will ever be free again to destroy any more lives.